Forgiveness Is the Focus of 2021 Kairos Prize®-Winning Script
By Jessilyn Lancaster, Managing Editor
A week after bullets ricocheted through the halls of Emmanuel AME Church in Charleston, South Carolina, in 2015, Oscar Salazar had a dream.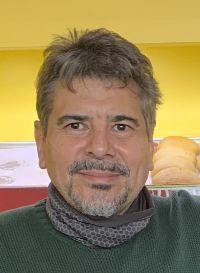 "There was a little white boy who was cut up and hurt," Salazar says over the phone. "And a little Black girl who was holding his hand. There were several Black nuns around that little boy who were trying to get him cleaned up. It was clear there had been an accident of some sort, but the little girl was looking into his eyes with so much tenderness and love that the little boy didn't feel any pain. He was just transfixed on her. I thought there had to be something there."
Salazar wrote a short story, and then worked with writer Gerald Hanks to develop a screenplay.
That script, called "Prodigal," won the 2021 Kairos Prize® For Spiritually Uplifting Screenplays.
According to the script synopsis, "Prodigal" is about a white pastor named Ethan who is about to take over an African-American church in Atlanta. Ethan struggles to keep his job when the scheming associate pastor, Marcus, uncovers a troubling secret from Ethan's youth.
Hanks says faith elements really drove the script, especially forgiveness.
"[The faith] comes from the characters, from their struggles," Hanks says. "Every character arc is a story of transformation, and in this case, it's the story of forgiveness."
Faith is also what drew Salazar to the Kairos Prize®.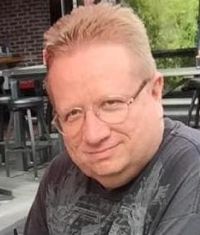 "Kairos® is a spiritually uplifting contest," Salazar says. "[All the scripts are] promoting Christian faith, and that was what was important to me. … I think God put [the screenplay idea] into my head, and He wants this story told, especially right now."
Both Salazar and Hanks feel like the script is particularly timely with the country facing so much racial tension.
"I think that this shows people that love is colorblind. Home is colorblind," Salazar said. "[The screenplay shows us] that we can overcome racial issues, racial conflicts. It's not easy, but we can do it. This is just a step in showing us how we can overcome those obstacles in life and come together more as just the human race with love and compassion."
Hanks adds, "I think it's more relevant now than when we wrote it."
For more information about the Kairos Prize®, click here.