KAIROS PRIZE®
For spiritually uplifting screenplays
Where Hollywood Legends Judge!

Our Finalist Judges are selected among a range of higher-level industry contacts (whose projects can be seen above), because of this, most editions of the Kairos Competition have yielded at least one theatrical release for a Kairos script since its inception. Our Judges have completed and produced a number of feature films (including some Kairos scripts as seen below).

Kairos Winners also get:
$15,000
An exclusive pitch opportunity
An slot at the Movieguide Awards Show
A Free Year's Online Script Marketing via Scriptlist.org
Studios that Have Released Kairos Screenplays...
Will Your Screenplay Be Next?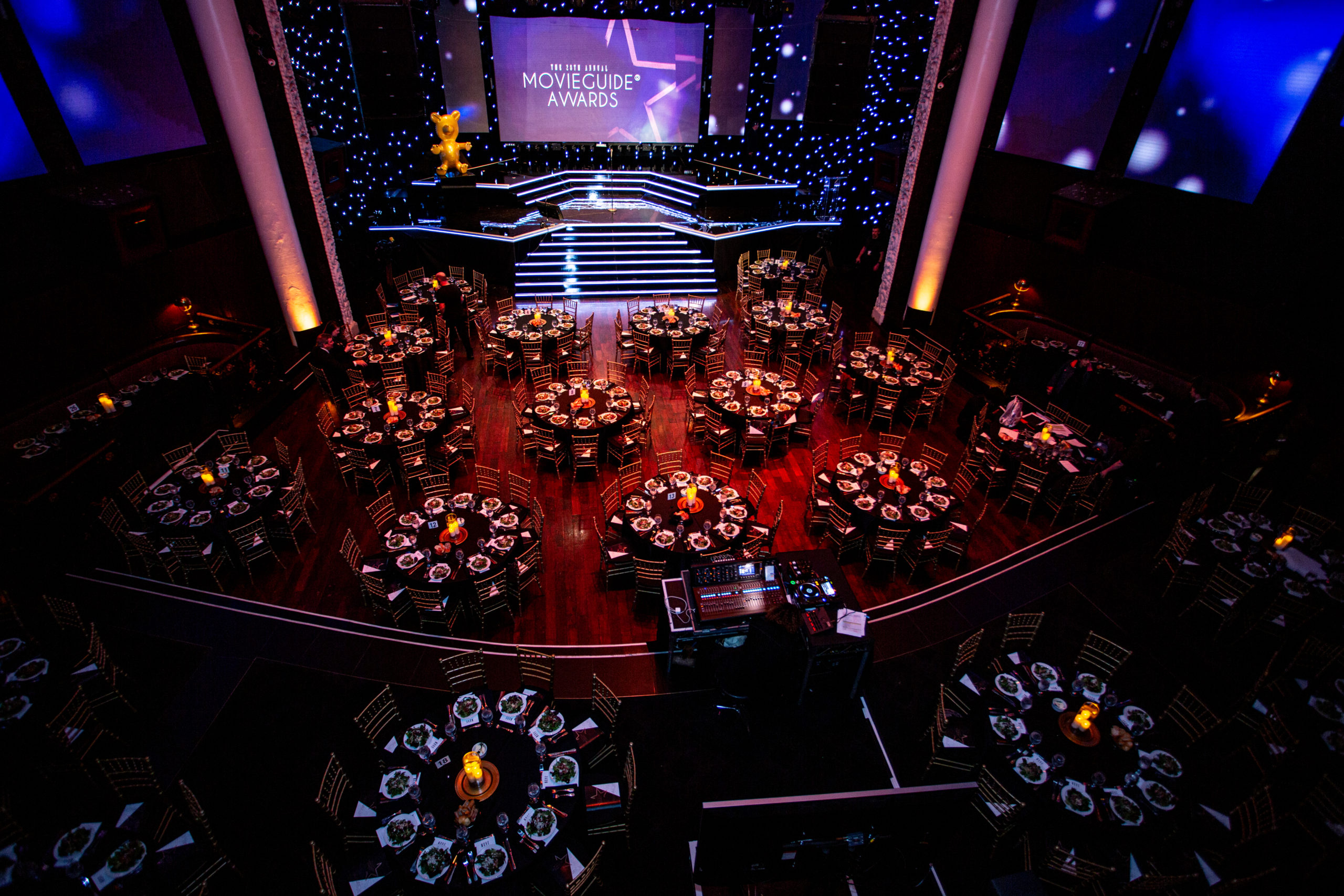 Want that Hollywood break? Enter your script today for a chance to win big! The Kairos Prize has two categories this year, one specifically for new and beginning screenwriters, the other category is for the pros!
To Anne Cattaruzza and Kim Feeney (pictured on the right from the 2020 Movieguide® Awards in Hollywood) for winning the $15,000 prize for Beginning Screenwriters for their screenplay SEARCHING FOR SHEIDA.  "When a Canadian journalist hears about the persecution of a Christian woman in Iran, she travels across the world to save her, never imagining they share an incredible bond."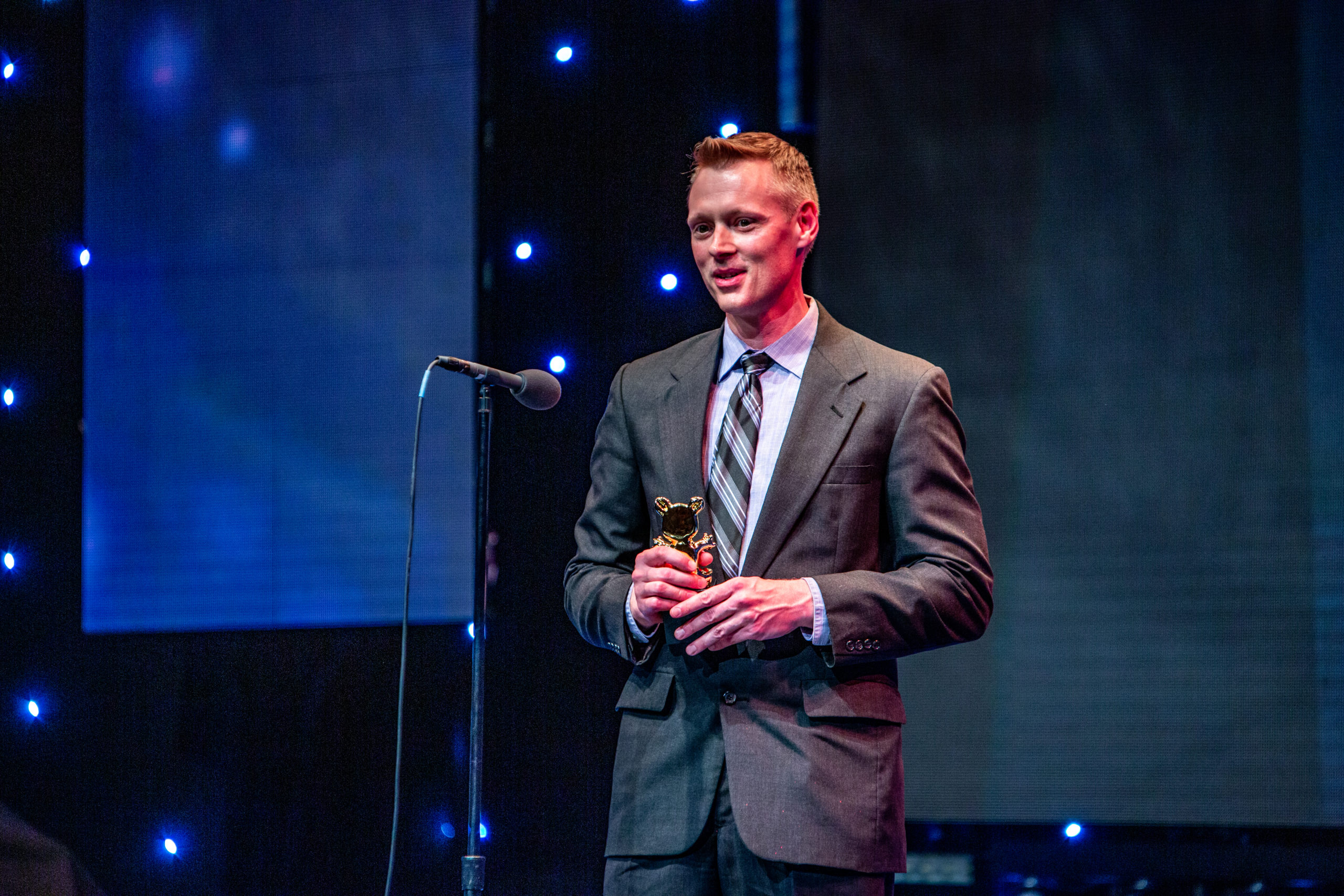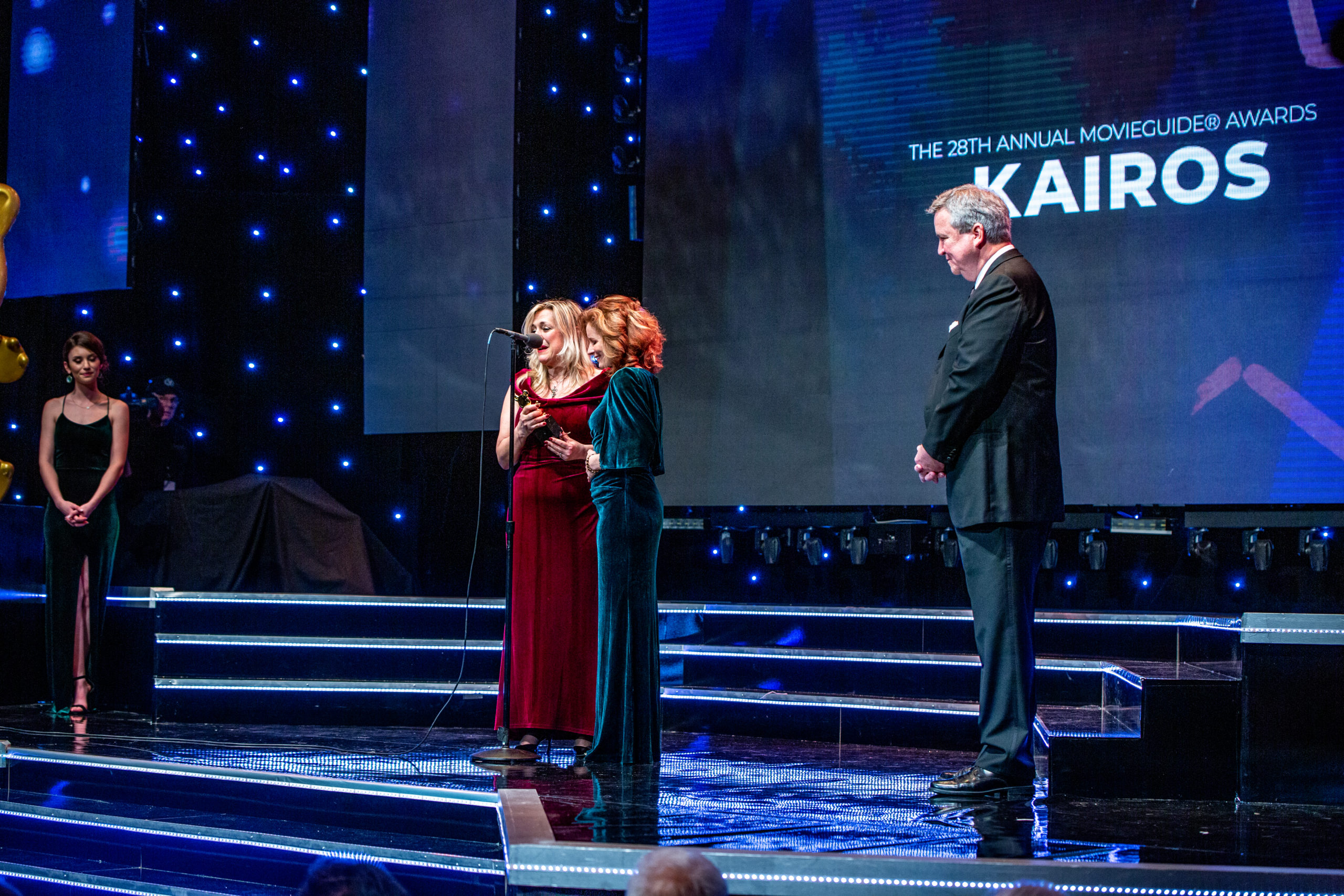 To Glenn Brown (pictured on the left from the 2020 Movieguide® Awards) for winning the $15,000 prize for Established Filmmakers for his screenplay SOLD FOR ASHES, "When the daughter of missionaries is kidnapped, they'll stop at nothing to get her back, but time is running out."